[X]
[X]
Bestsellers - This Week
Foreign Language Study
Pets
Bestsellers - Last 6 months
Games
Philosophy
Archaeology
Gardening
Photography
Architecture
Graphic Books
Poetry
Art
Health & Fitness
Political Science
Biography & Autobiography
History
Psychology & Psychiatry
Body Mind & Spirit
House & Home
Reference
Business & Economics
Humor
Religion
Children's & Young Adult Fiction
Juvenile Nonfiction
Romance
Computers
Language Arts & Disciplines
Science
Crafts & Hobbies
Law
Science Fiction
Current Events
Literary Collections
Self-Help
Drama
Literary Criticism
Sex
Education
Literary Fiction
Social Science
The Environment
Mathematics
Sports & Recreation
Family & Relationships
Media
Study Aids
Fantasy
Medical
Technology
Fiction
Music
Transportation
Folklore & Mythology
Nature
Travel
Food and Wine
Performing Arts
True Crime
Foreign Language Books


Lisa Jackson and Erica Spindler ...
Chilling Suspense from Lisa Jackson ...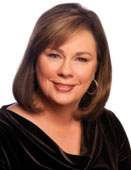 Lisa Jackson can't keep away from murderers, especially serial killers. She's been helping to kill people everywhere from Savannah and New Orleans to San Francisco and the Pacific Northwest and it's been worth it as her readers come back again and again, and her novels are fixtures on bestseller lists.
Having made serial killing her business "sort of" she has put her characters through the wringer. They have been up to their necks in danger and stared death, usually a pretty gory one, right in the face. She continues to be fascinated by the minds and motives of both her killers and their pursuers the personal, the professional and downright twisted. As she builds the puzzle of relationships, actions, clues, lies and personal histories that haunt her protagonists, she must also confront the fear and terror faced by her victims, and the harsh and enduring truth that, in the real world, terror and madness touch far too many lives and families.
Lisa began writing at the urging of her sister, novelist Nancy Bush. Inspired by the success of authors she admired and the burgeoning market for romance fiction at the time, Nancy was convinced they could work together and succeed. They sat down, determined to write and to be published.
Romance from Erica Spindler...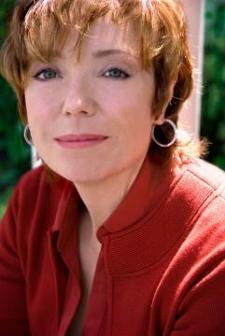 Erica is a USA Today, New York Times extended, Waldenbooks and amazon.com bestseller. In 2002, her novel BONE COLD won the prestigious Daphne du Maurier Award for excellence. An RWA honor roll member, she received a Kiss of Death award for her novel FORBIDDEN FRUIT and is a three- time RITA award finalist.
In 1999 Publishers Weekly awarded the audio version of her novel SHOCKING PINK a Listen-Up award, naming it one of the best audio mystery books of 1998. Erica and her husband--a man she describes as funny, handsome and way too sassy--met in art school and have been together ever since.
They have two sons, born nine and a half years apart. Erica makes her home just outside New Orleans, Louisiana, although she originally hailed from Rockford, Illinois.