This title will be released on .
This eBook is no longer available for sale.
This eBook is not available in your country.
About the eBook
Huawei was founded in 1987 by ex-military officer Ren Zhengfei and formed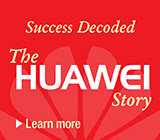 as a private company owned by its employees. Its core missions are building telecommunications networks, providing operational and consulting services and equipment to enterprises inside and outside of China, and manufacturing communications devices for the consumer market.

The book by Tian Tao and Wu Chunbo is an extraordinary research effort, to analyze and describe a very complex reality and a very special entrepreneur. Huawei is a prominent company among the most successful and most internationalized in China. This book offers insights to Western readers, allowing them to truly understand Huawei, its management philosophy and culture, and the special leadership approaches of Ren Zhengfei.

It is a very valuable work to understand entrepreneurship in our complex world.
---
---
Read online
You can read this ebook online in a web browser, without downloading anything or installing software.
Download file formats
This ebook is available in file types:
This ebook is available in:
After you've bought this ebook, you can choose to download either the PDF version or the ePub, or both.
DRM Free
The publisher has supplied this book in DRM Free form with digital watermarking.
Required software
You can read this eBook on any device that supports DRM-free EPUB or DRM-free PDF format.
Digital Rights Management (DRM)
The publisher has supplied this book in encrypted form, which means that you need to install free software in order to unlock and read it.
Required software
To read this ebook on a mobile device (phone or tablet) you'll need to install one of these free apps:
To download and read this eBook on a PC or Mac:
Adobe Digital Editions (This is a free app specially developed for eBooks. It's not the same as Adobe Reader, which you probably already have on your computer.)
Limits on printing and copying
The publisher has set limits on how much of this ebook you may print or copy. See details.
{{ format_drm_information.format_name }} unrestricted

{{ format_drm_information.format_name }} {{format_drm_information.page_percent}}

%

pages

every

day

{{format_drm_information.interval}} days

{{ format_drm_information.format_name }} off
Read Aloud
{{ read_aloud_information.format_name }} on

{{ read_aloud_information.format_name }} off